We've all seen their logos emblazoned on jerseys and plastered across stadiums. It's official: Fan tokens have been embraced by clubs in a big way. Crypto has arrived in sports.
But less clear is the question of whether fans like (or even understand) them. Many seem to be perplexed, angry, or resentful, questioning the worth they bring (e.g. votes for pre-game songs or bus designs) and a recent action by the UK's advertising regulator underlines the confusion and financial risk to fans.
Will fan tokens offered by the likes of Socios.com grow into the mainstream, or will they be replaced by newer forms of tokens?
At FlipFam, our money is on the latter. Today's fan tokens are perceived as a cash grab by many fans. While the appeal of free money has been irresistible to clubs seeking new revenue streams, we believe the industry will eventually realize that crypto offers incredibly profound opportunities in fan engagement.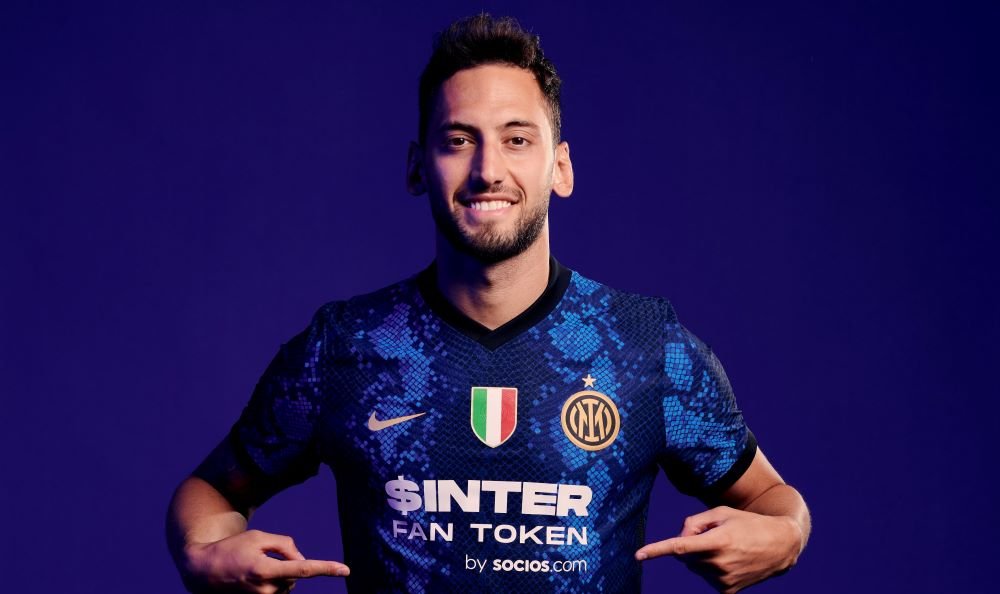 Socios.com is reported to spend €20M a year on the Inter shirt sponsorship
The First Wave of crypto in sports
Far and away the pioneer in this space, Socios.com boasts 100 sporting brands and 1.3m users in 167 countries as of Q4 2021. What's remarkable about this isn't the user growth, which pales in comparison to the number of fans (there are 2.5 billion football fans alone); it's the rapid adoption by clubs.
This is easily explained by the reality that Socios offers these brands near-zero marginal cost revenue. Proceeds from token sales are split 50/50 by Socios and clubs, requiring the clubs to offer fans extremely little in return.
"The "$PSG" tokens surged in value in the days before Messi's free-agent move following the expiry of his Barcelona contract was confirmed, making real cash for savvy traders. Posts in social media channels speculated that the price would "explode" after the announcement. Less widely reported was what happened once the deal was done: the tokens plunged in value."
— The Athletic
A narrow segment of blockchain-fluent users may constitute the first wave of crypto adoption, but can it sustain and reach broader audiences of mainstream fans? We are skeptical.
It's not all about the money
For some, fan tokens are an unholy alliance between clubs and tech. This risks reputational damage to both, especially in the fallout of the Super League—a climate where fans feel increasingly alienated from ownership and "big money" in football.
https://twitter.com/PetBerisha/status/1476522113263673349?s=20
The real opportunity for crypto in deepening relationships with fans. Why? Less loyal fans provide far less financial support to clubs via ticket sales, merchandise, memberships, and indirectly through media licensing deals as viewership declines.
This scenario could be catastrophic…and it's already happening. New generations of fans are losing touch with the sport, with other forms of entertainment competing for their attention.
https://twitter.com/midgevillafc/status/1472851927688007681?s=20
Time to restore credibility for crypto in sports
Fan tokens play into negative stereotypes about crypto: it feels scammy, and it's expensive with a questionable return. But crypto can offer so much more. The time is ripe for a "Second Wave" of crypto where sports brands use new technology to offer amazing, thoughtful experiences for fans.
Journalist Pet Berisha muses, "Imagine giving away NFTs/POAPs [proof of attendance protocol] for attending specific games. If that game is a massive, historical moment - you can extend that experience for as long as you like because the fan owns something immutable, on a blockchain."
At FlipFam, we're building a game that allows fans to earn NFTs for engaging with their favorite teams, players, and clubs on a daily basis. Players that demonstrate the most knowledge of their teams can win more valuable NFTs. At first release, those NFTs are collectible artworks, but soon they will also have additional utility, such as unlocking fan experiences (e.g. tickets, trips, or meeting players) and merchandise.
Participating brands will have the ability to earn money on secondary sales of these NFTs—so yes, there is a potentially lucrative revenue stream. But more importantly, the club has a way of rewarding its most engaged fans all around the world—not with random giveaways, but allowing millions of fans to earn a piece of the club. To us, that sounds a lot better than demanding money at the door.
FlipFam is releasing NFT prizes this January. If you want an early look, join the beta—users with more points (higher levels) will earn rarer NFTs straight away.